Easy Music Studio at Home (How to Build a Recording Studio at Home)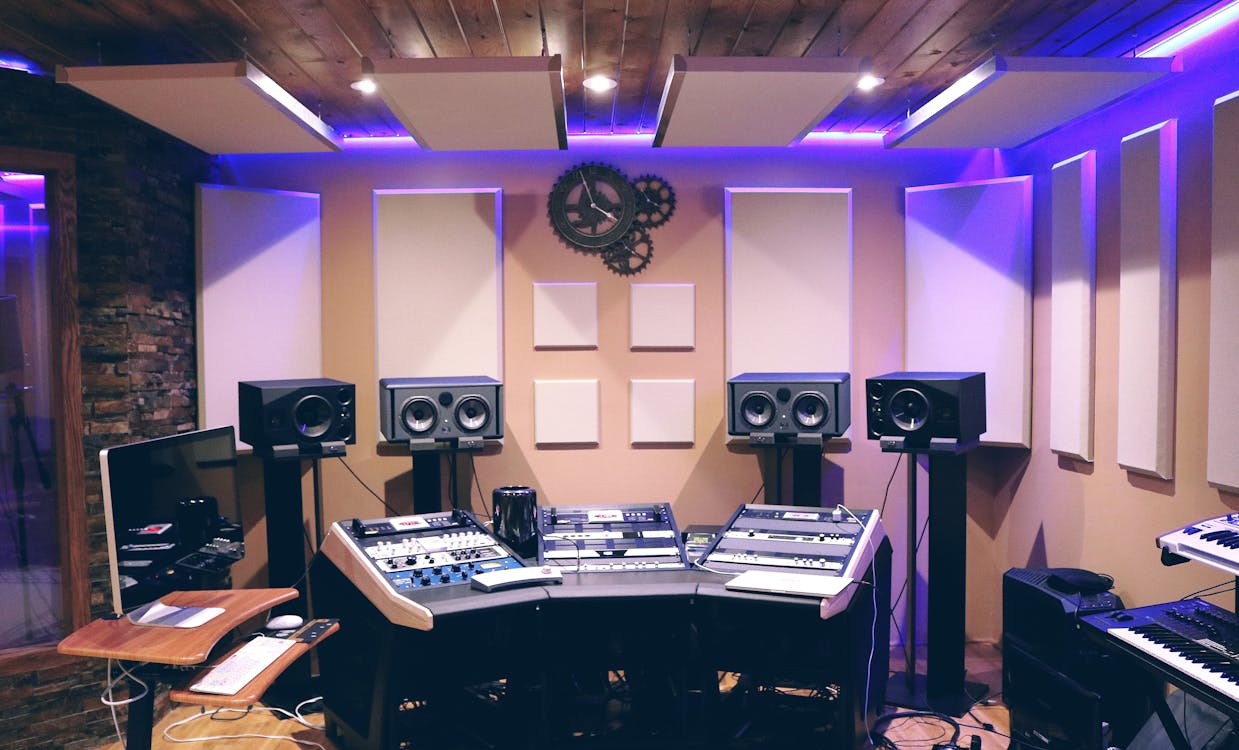 Every music hobbyist dreams of the complete setup of an easy music studio at home. A music studio might seem expensive to you, but luckily, it's not. All because you can surely purchase all of the important gadgets and set them right in your room!
Oh yes, you are not needed to worry about the items, and their place, all you need to follow the process we discussed below to organize your very own music studio for home.
What equipment do you need?
At the very first, you need to purchase the equipment that you should have to build a professional Music Studio. These include items that are the most important for the Music Studio.
The followings are the 8 key pieces of equipment that will empower your home with professional music.
Check Out the Latest Price at Amazon
Without a professional mic, it is almost impossible to dream of a music studio. So here we've got a perfect mic for your studio which is none other than SE Electronics SE2200. It's a good condenser mic with ideal for recording your music. It's usually famous for its smooth, polished that it gives for vocals, voice-overs, and other instrumental applications.
It has a great extended dynamic range which enables it to allow a variety of applications and close-mic techniques for heavy and louder instruments. Most commonly, electric guitars, fortissimo brass instruments, and even the heavy-footed kick drums. This simply means, you can use it for both basic and advanced users as well.
sE is strong in delivering mics with original capsule design, a customized transformer that makes it a popular condenser microphone in the market today. Apart from its technical specs, you would also love its shiny black color which won't get affected by dust or you breathe spots.
The audio interface is a recording studio equipment that lets you connect the speakers, microphones, and headphones to your computer.
Check Out the Latest Price on Amazon
If you are a beginner, we suggest moving with Focusrite 2i2. It's quite affordable and great for the newbies in a music studio.
However, if you need more channels or want to attach more equipment to your computer, you need a larger interface. And Focusrite 18i8 would be fine for you.
Got your mic? Now its time to pick an ideal cable to empower your microphone!
Check Out the Latest Price on Amazon
We guide you not to spend much of your money into the cable, if the cable is working, that's it. You don't need to take this component seriously, as its job is to deliver balanced microphone and line-level signals to a long distance.
All in simple words, you need a balanced XLR cable to empower your mic in your music studio.
Don't go with the expensive cable, and avoid choosing the expensive. Go for the middle ones which are none other but Mogami CorePlus.
It's the best choice Microphone cable with XRL Male and XLR female connects.
Pyle Foldable Tripod Microphone
A mic stand would help you to keep your mic in a perfect position. You shouldn't get confused about choosing an expensive one, as almost each of the stands does the same thing. The difference is only in the price.
Check Out the Latest Price on Amazon
We recommend you purchasing Pyle Fold-able Tripod Microphone.
It offers all needy features in itself. You can adjust it, extend it with an ease of access. It made with a convenient design which makes it an ideal stand for the home musicians. Also, it got an average weight so it can avoid misplacement when you are holding it.
It has a good angle adjustment capability which allows you to use your mic while sitting, standing.
The pop filter allows musicians to filter eliminates the popping sound usually caused by the fast-moving air. Sounds interesting? If you already know about it, then surely know why you must have it to set up an ideal Music Studio at home.
Check Out the Latest Price on Amazon
After searching around, we got AUPHONIX Pop Filter, a budget-friendly and a good pop filter for you.
It smartly eliminates sounds of Pops, BP Plosives, Hissing, Thuds, spits, and other pops related to disturbing sounds.
Its setup is quite simple, all you need is to attach it with your mic stand, and keep it in front of your mice. That's all you need to start recording your unique voice with no pops and bad sounds.
Headphones are the must-have items for the home studio. You'll enjoy listening to your recorded sounds in a distracted free environment.
Check Out the Latest Price on Amazon
We suggest you move with closed-back or open-back headphones for your studio.
Let us explain them in simple.
Closed-back headphones are completely sealed from the back, so the sound can reach to your ears only. Whereas the open-back headphones allow air to pass through your ear which means pressure can't build up and affect your sound.
But we suggest you go for the closed-back headphones. Otherwise, it's up to your choice.
For your requirements, Beyerdynamic DT 770 PRO headphones would be better. It's professional in mixing the sound in the home studio. Perfect for studio recordings. It has soft and replaceable ear pads which are quite comfortable for longer use. The body structure it too durable, which is Made in Germany.
If you are planning for a music party, monitor speakers will empower every beat you want to enjoy with your friends and family.
Check Out the Latest Price on Amazon
It doesn't matter which speaker you want to use; however, we recommend Yamaha Hs8's for the home use. It's built-in with new transducers that provide smooth response over a wide range of bandwidth. Its cutting-edge noise reduction technology provides a great visual representation of the sound.
Fstop Labs Acoustic Foam Panels
Acoustic treatments are the foam or fiberglass panels that provide the desired degree of freedom from echo and immerse up the natural reverb of the room. its worth having them if you want to set up a professional Music Studio with realistic sound experience.
Check Out the Latest Price on Amazon
When you are about to mix and record your sound, you surely want to be used as neutral of a room as possible.
We would suggest you go with Fstop Labs Acoustic Foam Panels. It's suitable for a professional or home recording studio. It gives high noise reduction, with increase sound clarity. You can easily install it in your home studio.
Studio desks are not the same as the typical desks. That is, they have different functions which make it easy for musicians to organize their gadgets smartly.
Check Out the Latest Price on Amazon
You can easily put speakers, monitors, and other computer tools in one place.
There are many types of studio desks you'll find in the market. However, we recommend On-Stage Stands WS7500 as the desk for your home studio.
It has three basic features that you need in a recording desk.
Upper shelf for studio monitors Larger main shelf for interfaces
Desktop USB mics, etc.
A stray with a sliding feature for a mouse and keyboard.
The best thing is, it can easily hold the weight up to 175 lbs.
Being a musician, you have to sit for hours to mix, edit, and publish your music. There must be a comfortable and smart chair to work peacefully on the desk.
Check Out the Latest Price on Amazon
Well, a folding chair is can even work for this purpose.
However, if you need great comfort and don't want to bear pain in your back, you must go for a chair which is ideally designed for a music studio.
Herman Miller Classic is the coolest and high-tech chair for a long time.
It has a cool design with the ability to provide fine comfort to your back. It has great positioning options; you can easily align your head and can put your knee comfortably over its handles.
StoreJet Transcend 1TB Hard Drive
As you move your music with the world of music recording, you'll realize how much need for data storage you need. Whether you have large storage in your laptop or computer, you still are requiring external storage where you can store your important music which you can also take to other places.
Check Out the Latest Price on Amazon
Such storage can be used to travel to different places along with your music. Planning a music party, want to play your music to friends' system and lots more benefits you can gain from external storage.
They are also great for backing up your important stuff in case of system faults and occasional issues in your laptop or desktop computer.
You can go with StoreJet Transcend 1TB Hard Drive. It gives 1TB. of large storage with a shock-resistant cover. The auto-backup button and many other features are included in it.
Sample Sounds
One needs some of the samples sounds like an example of how professional music looks.
You can use them to listen, understand, and start recording the music with proper guidance.
You can get raw material for samples from anywhere. But be careful, as using copyrighted material in your songs may result in getting rejected by digital distribution. And even more, bad situations can happen.
The ideal way to work with samples is to get access to a library of pre-cleared samples which are all set to be used in your music.
Check out LANDR Samples for the outstanding samples.
The Guide for Computer System for Home Music Studio: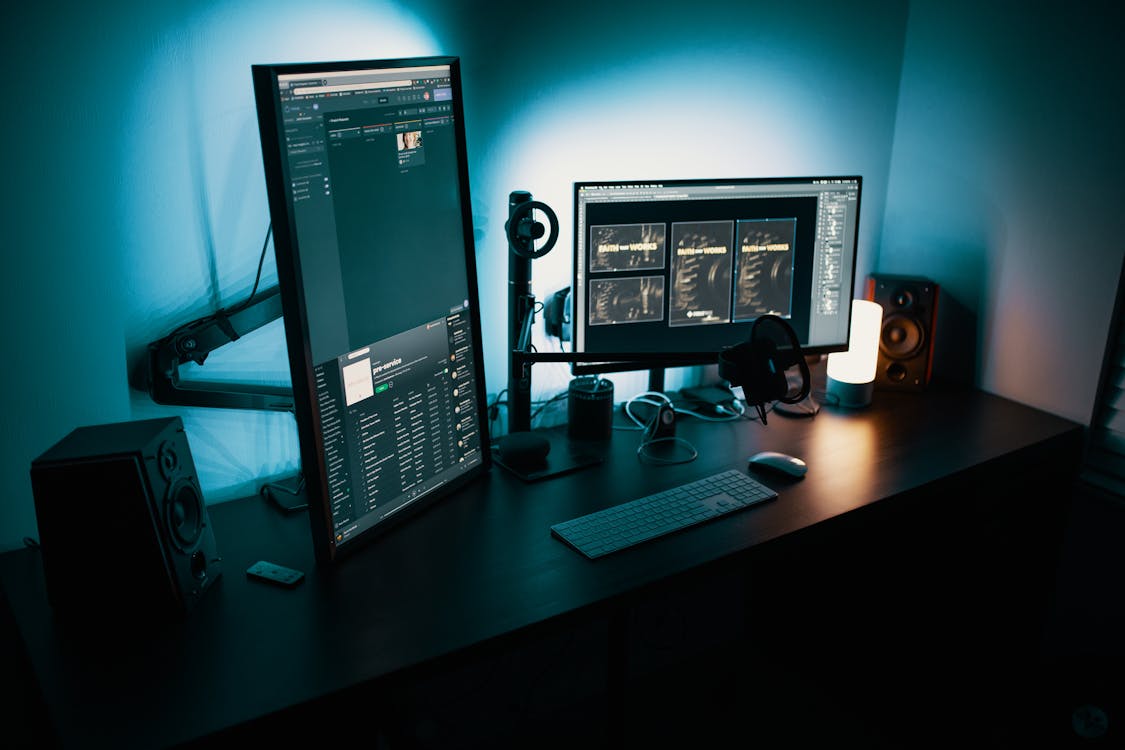 What should you use to manage the music devices of your home studio? Mac? Windows or something special that can provide the best music experience to you?
Well, you should not get confuse in choosing the computer system or operating system. As any modern and average computer would be okay for enjoying the music.
However, if you want to run large projects having high numbers of channels, we suggest having a computer with a powerful CPU and RAM at least 8GB+.
You can choose either a laptop or desktop computer. But both have their different effects on music studio.
Purchase a Laptop for Music Studio if you:
Desire to record and make music in quick time
Want to produce music as a hobby
Are not willing to record lush and large music
Purchase a PC for Music Studio if:
You want to have a stationed recording studio
Need a bigger CPU power to produce more scores or music
Want to get into the music producing career
The reason to go for either a computer or a laptop will depend on your needs. But you'll get further with building your own customized music production PC, compared to a laptop. If you are choosing a computer for recording and producing, you must include faster storage drives as well as SSDs in them.
Now for the operating system, Mac is said to be more reliable and stable when working with audio. But if you already have the latest Windows system, you can still go with it as the second option.
Make sure to avoid using any Windows OS older than Windows 7.
Also, make sure to check every port of your newly purchased computer system to let the devices work perfectly.
All in simple words chose a computer system that can run all your music software properly and must be capable of handling every task in a short time.
Guide for best Digital Audio Workstation DAW for your Music Studio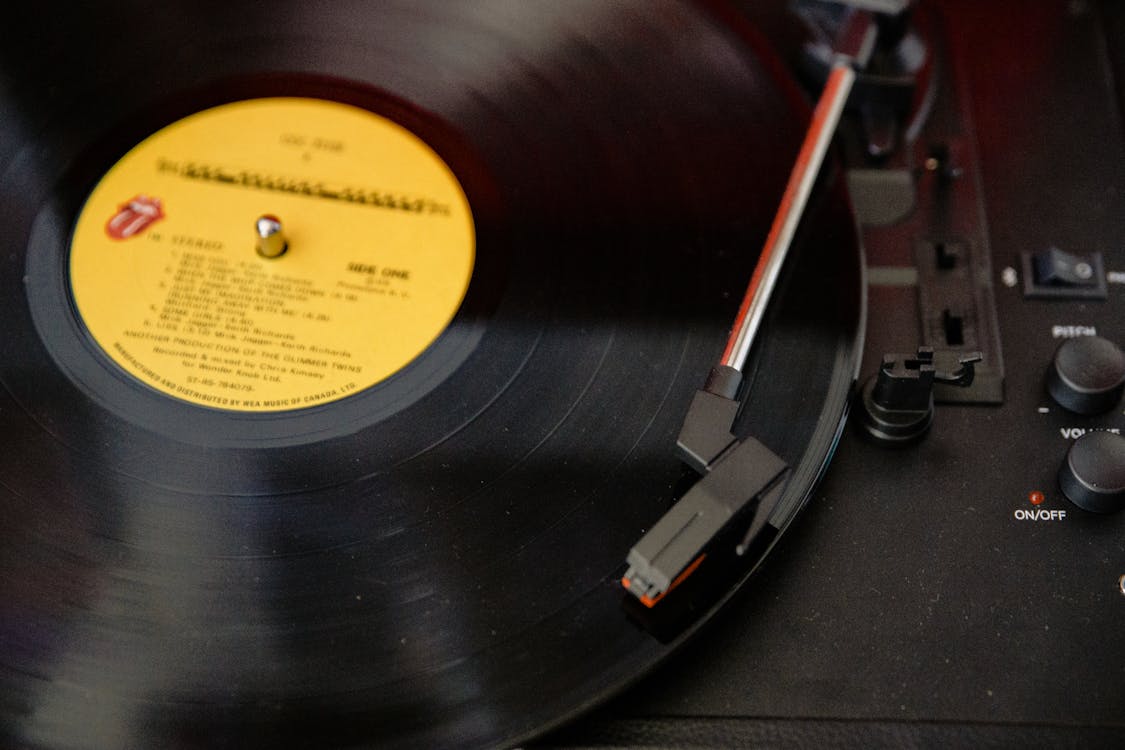 DAW is one of the most important things you need for an ideal Home Music Studio.
Since there are a bunch of audio workstations available in the market, it's a bit tricky to choose the best for you. So, how do you know which one is ideal for you?
Worries not, this quick and smart guide will help you select the best DAW for you. Simply, roll your eyes carefully to features of each product, and you'll surely end up getting the best DAW for you today.
The Guide for best DAWs of 2020:
Be it is a professional, home music studio, you cannot generate ideal music without a DAW even you have great musical instruments. A DAW helps you to write, record mix, and master your created music and songs. A lot of other features are included in DAWs which helps beginners and experts to deploy the best music in their studio.
Before you go, think about what do you expect in a DAW? Do you want to spend more time writing music or mixing music? Or you want a DAW that performs one specific job finely or an all-rounder?
Once you check out each product, you'll easily find out which one matches best according to your needs.
And once you've chosen a DAW, get used to it, learn it deeply, and explore it completely. Simply, the more you know about your DAW, the better your music will be.
It's a highly popular software and is great for music beginners.
Check Out the Latest Price on Amazon
No doubt, Logic Pro is superb for composing and producing music. The stock plugins that come with it are no doubt the best of any DAW.
Here's everything great we found in Pro X:
Pros:
Friendly for beginners
Extremely adaptable
Great for music writing
Ideal for mixing, recording, and mastering
Cons:
Audio editing is not as strong as in other DAWs.
Why you should buy it?
Purchase it if you want a creative DAW which is ideal for recording, writing, and mixing the music.
This DAW is perhaps the most popular in the professional world. It's great for professional editing and mixing. So many people keep love and hate with Pro Tool.
Check Out the Latest Price on Amazon
It's highly powerful, that makes you perform complex edits within a second.
However, its design is not that a modern DAW should have. Its outdated UI is one of the things which makes it not suitable for beginners. But being one of the best DAW, you might negotiate with the design.
Its stock plugins are great, but it doesn't have a stock multi-band compressor. But it's not a big issue though.
Pros
Industry-standard DAW
The outstanding recording quality and features
Great editing capabilities
Great for mixing and mastering
Cons
Not friendly for beginners
Not ideal for writing music
Outdated interface
Why you should buy it?
Purchase it if you want to work as a professional audio engineer, editing, recording, and mixing other colleagues.
This DAW is gaining huge popularity over the last few years. And there are a bunch of reasons behind this. No doubt, it is now one of the most commonly used DAWS today.
Check Out the Latest Price on Amazon
It joins the best of both worlds from electronic focused DAWs i.e. FL Studio and more audio-focused programs like Pro Tools.
Its features like Chord Track and Pattern Mode makes it a fabulous DAW for composing.
Its high-quality stock plugins and intuitive interface make it a great DAW for mixing also.
Pros
Extremely versatile
Bunch of features for composing and writing
Great stock plugins
Customizable interface to match your workflow
Cons
Score editor is absent
The interface can easily get cluttered
Why you should buy it?
Get it if you desire a creative DAW that is fine for writing, mixing, recording, and mastering.
Whether it lacks some advanced editing and mixing features, this DAW seamlessly integrates into your live sets.
It has a multi-track audio recording and MIDI sequence of software.
Check Out the Latest Price on Amazon
Pros
Friendly for beginner users
Great MIDI and automation features
Its session view makes writing fast and fun
Great stock plugins
Cons
Audio editing capability is not as practical as in some other DAWs
Why you should buy it?
If you want to use your Home Studio as a live DJ, electronic musician, or want to write music non-linearly.
This DAW has been popular for a long time and remains famous to this day. It is a stable, trustworthy, and stable DAW.
Check Out the Latest Price on Amazon
Pros
A lot of composers for TV and film are a fan of it. It has got a powerful workflow for anyone who is mostly focused on writing music. But it yet has all the whistles and bells you need for editing and mixing.
Pros
Great stock samples and instruments
It's an old DAW which makes it stable and flexible
Great stock plugins
Cons
Its audio editing is not as strong as compared to some other DAWs
Why you should buy it?
Purchase it if you desire a creative DAW that is great for recording, writing, mixing, and mastering.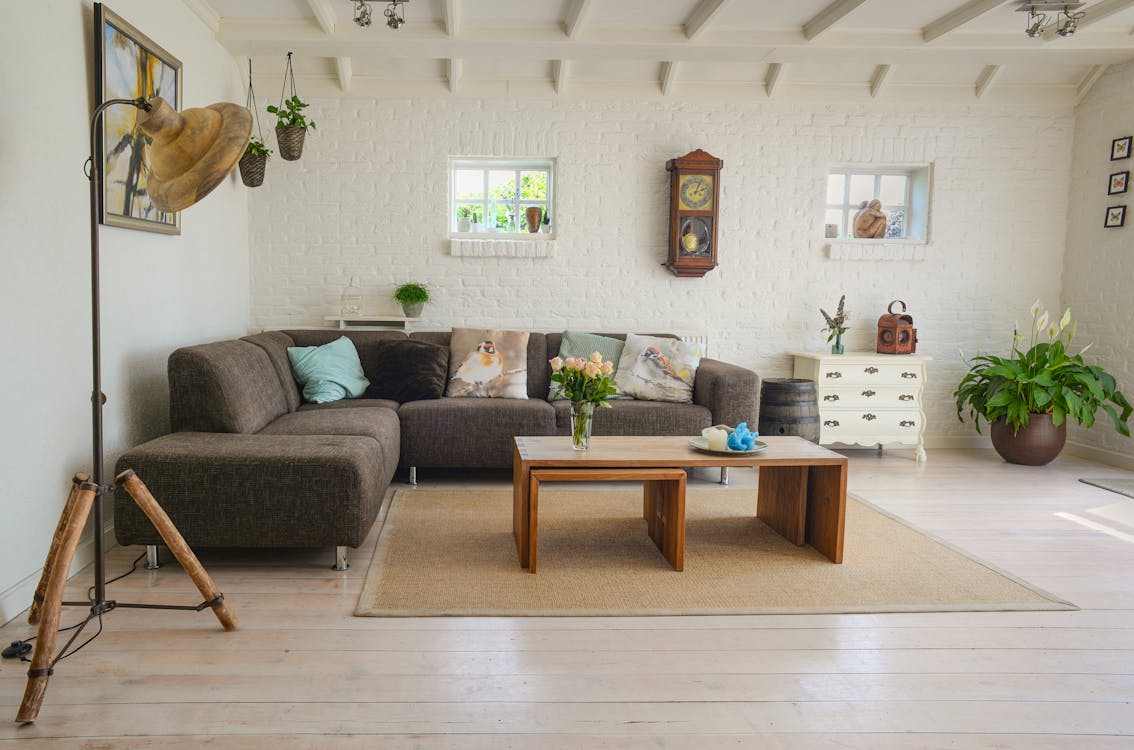 Whether you have the best music items at your home, but if you don't organize them properly, your sound effects will never improve.
Experts recommend looking at each and everything in your room to prepare an ideal music studio. The speakers, tables, and other stuff should be positioned properly for better results.
There no huge effort required in this. But choosing the ideal room, setting it up correctly, and including some affordable acoustic treatment will your job much easier. It will enhance the music of your instruments and you can hear every detail of the mix and every subtle EQ movie.
Setting up the room for music studio is no doubt important, however, you have to comprise some of the things in your room to make it a perfect home studio.
So, let's just begin.
These are the five important things you must follow to convert your room into a Music Studio:
Room Size
Small rooms are not ideal for music purposes. They are against the acoustical experience. You'll face several sound issues if you use small and packed rooms.
Choose a bigger room for your studio, the bigger the room, the better the music. Also, with more space, you can add for recording stuff like drum kits, large pianos.
One of the best advantages of large rooms is you can also record your music video with all of your instruments captured in the frame.
Room Dimensions
Do not go with the rooms with equal width and length dimensions. Simply avoid the rooms with an exact square shape.
The reason for this is that this creates and huge buildup of standing waves which are not good if you are expecting better sound.
Room Surfaces
Avoid rooms with much reflective, hard surfaces. In this case, a kitchen would be a bad place for a home recording studio.
A concrete basement is also a bad choice for a home studio.
You should go for wooden floors as carpet only absorbs high frequencies which can make the room sound muffled.
Ceiling Height:
Vertical reflection can become an issue in the low ceiling. That is, a strong reflection from the ceiling may lead to comb filtering which is so bad.
So, simply avoid the low ceiling if you don't want to ruin your favorite music.
Noise in room
Noise can come from anywhere. Either from the outside traffic or even from the machine running in your room.
Keep a strong eye to the noise when choosing the room. do not go with the room which is Infront opposite the main road. Also, don't include heavy noised machines as they can ruin your favorite music.
Can you follow these all?
We understand it might be difficult for you to accept all these things.
You may have only a single room available where you have to do other stuff as well. However, if you cannot manage a separate room for your music studio, you can still set your music items in your living room too.
Try your best in managing the best space in your single room by using these rules and implementing smart room setup techniques.
Music Studio Setup: Placing Your Speakers: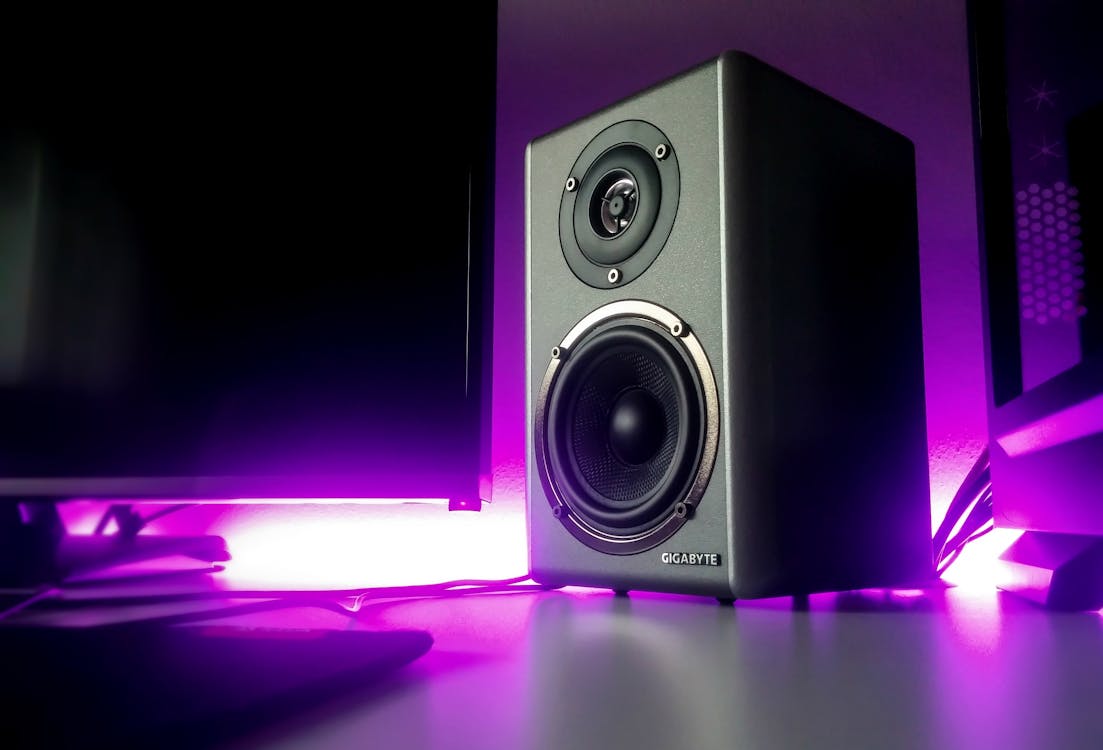 To get a pleasant song affects in your home studio, you must have to organize a room in the right way.
Position for the speakers
A lot of monitor speakers have bass ports on their backs. When you position them right up against a wall, they will not work properly.
Always check the manufactures information for the min distance between the wall and speaker
Positioning the speakers one or two feet away from the wall doesn't usually result in more bass response. The reflection of sound from the wall can cause more issues than the base buildup coming from speakers near a wall.
So, where you should put your speakers?
Put your speakers' minimum distance from the wall (According to the manual). That's it!
Wall distance
Distance between the front and side wall shouldn't be equal. This can lead to a buildup of standing waves which in result can cause some low-end frequencies to appear much louder.
Move your speaker with some distance and avoid them being equal with front and sidewalls.
Longest wall
Put your speakers along the longest wall of your room (only if you're having a large room)
The main reason for this is to lower the volume of the first reflections from the speakers into your ears.
By keeping the speakers with the longest wall, you are moving the reflection point a much away from the speakers.
The ideal position is to put the speakers in the middle of the wall.
Note: If positioning your speakers with the longest wall causing problems in listening, then simply avoid this step.
Things to Know Before Buying any item for your Home Music Studio: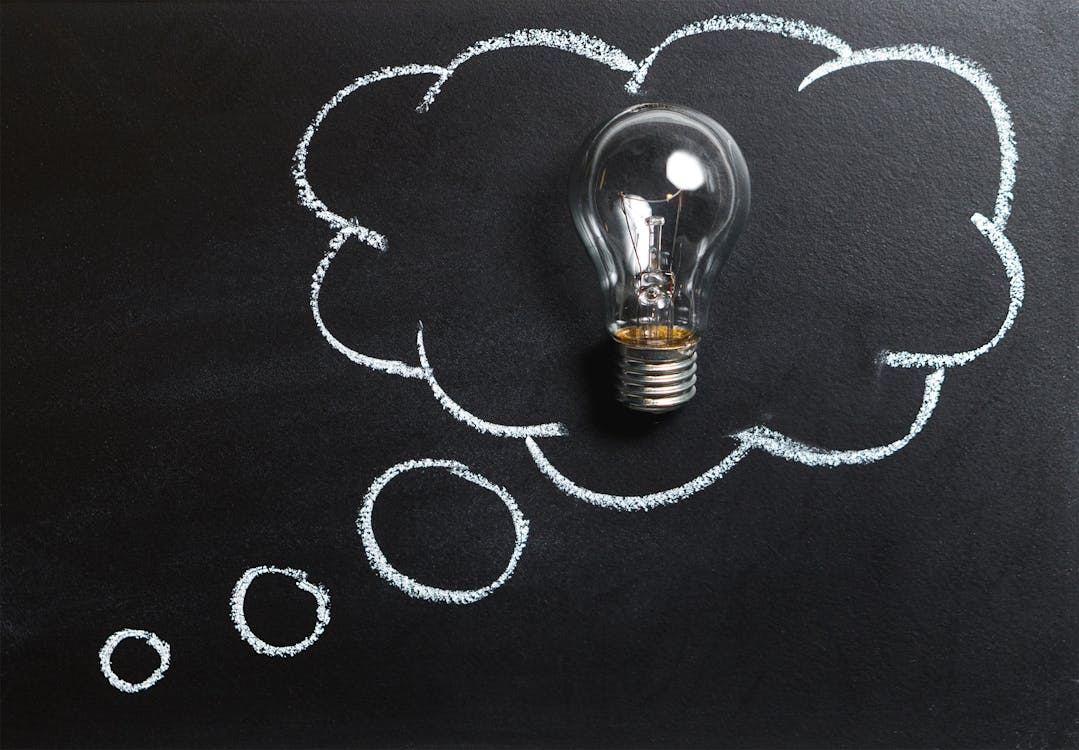 As you have gone through every product of the guide, you would surely have loved all of them and are surely going to purchase them. You are not wrong, but without researching and understanding the review of each product, you cannot collect the better Music Studio for you.
So, you must follow these guidelines to get an ideal item for your Home Music Studio.
Plan your budget:
How much can you serve for your music studio? What are your minimum and maximum budget requirements? All of these things must be resolved before you are going to every item. Look around the products, check their prices, and make yourself sure if they match your budget.
What type of Music Studio do you want?
It's only you who know whether you want a music studio that meets all requirements similar to professional studios or you dream of a studio with basic and average features. This guide is the most important as you should not go for an item which you don't want.
All because a music studio is never complete even you add tens of items in it. There are tens of thousands of items that make a studio complete.
Hence, all you should do is chose only the most important items to gain a professional music experience at your home.
Some items are optional:
You are going to get products for your Home Music Studio and not for the professional music studio as seen in the movie-making and official sound recording. That simply means you have to choose the important items that can fulfill the requirements of your music studio.
Although you choose every one of the products in the guideline, firstly you should only select those which are important. i.e. Mic, computer system, speaker, cables. Without these items, you cannot even dream of a music studio. So, collect the important items at first.
After you purchase all of the basic and most needy items of your music studio, you can go for other of the optional and secondary items for the music studio.
The Bottom Line:
The complete guide on Home Music Studio would surely help you to plan, design, and start creating your music. The numbers of products with descriptions, guidance, and other crucial information would surely help you out to set up your dream studio at home.
All you need is to follow the guidelines properly and set up each and everything to the right place and in the proper location for gaining the best music experience at your very own Music Studio.